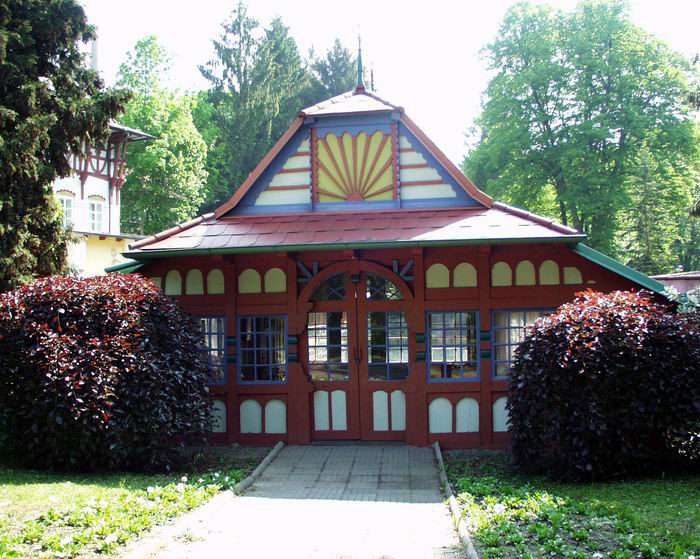 Luhačovice is the largest Moravian spa with a long tradition of spa treatment for respiratory tract, digestive organs, diabetes, and kinetic apparatus dysfunction. Famed are the natural medicinal springs, favourable climactic conditions and pleasant surroundings, in which beautiful nature is wed with typical architecture.
On the territory of Luhačovice bubble forth 17 sodium hydrocarbonate acidulous springs and one sulphurous spring. The most famous mineral springs are Vincentka, Aloiska, Elektra, the springs of Dr. Šťastný and St. Joseph.The temperature of the surface water fluctuates between 10 – 12°C. Luhačovice waters are considered to be one of the most effective in Europe for their high content of mineral substances and for their excellent free-flowing carbon dioxide.
Treated in Luhačovice
illnesses of the respiratory tract
digestive organs
metabolic dyfunction and dysfunctions of the kinetic organs
Spa treatment rests on the use of natural treatment sources in combination with the most odern treatment and rehabilitation methods.
Among others, treatment methods include
drink therapy
inhalation
bathing in natural mineral water
hydrotherapeutic procedures
classic, reflexive and subaquatic massage
electro- treatment therapy